Factsheet
Developer:
Ian MacLarty
Based in Melbourne, Australia

Release date:
22 February 2018

Platforms:
Steam
iOS
Android
itch.io

Website:
dissembler-game.com

Regular Price:

| | |
| --- | --- |
| USD | Mobile: 2.99 |
| USD | Steam/itch.io: 3.99 |
| USD | with OST: 4.99 |
| GBP | Mobile: 2.99 |
| GBP | Steam/itch.io: 3.99 |
| GBP | with OST: 4.99 |
| EUR | Mobile: 3.49 |
| EUR | Steam/itch.io: 4.49 |
| EUR | with OST: 5.49 |
| AUD | Mobile: 4.49 |
| AUD | Steam/itch.io: 5.99 |
| AUD | with OST: 7.49 |
Description
Dissembler is a subtle puzzle game about unraveling bold abstract designs one color at a time. Flip pairs of tiles to make matching color groups vanish, but that is where the resemblance to a standard match-three ends. In Dissembler no tiles will drop in to replace the ones you have matched: your task is to remove all tiles and leave behind a clean slate. The experience starts simply, leading you gently from basic principles to more and more complex puzzles, but before long it will require careful planning and lateral thinking to keep progressing.
History
Independent developer Ian MacLarty has an extraordinarily diverse portfolio of experimental and artistic games, some very action-packed and others very exploratory and thoughtful. One of his favourite genres to play is puzzle games, but he rarely makes them himself because good, original ideas are so difficult to come by. Dissembler flowed naturally out of a simple question he asked himself: what would a match-three game look like if you could always see which tiles were coming up next? This led to the design of the current infinite mode - a more deliberate, slow-paced take on the match-three formula, with a greater emphasis on planning ahead. Early playtesting of the infinite mode was encouraging, with players engaging well with the game, but it became apparent that a tutorial would be beneficial. Rather than explain the rules as text he decided to create a set of discrete puzzles, and this design space proved very fertile and led to many new ideas, eventually becoming the main focus of the game. The visual design was very much a case of form following function with clarity of information taking priority, and the mellow soundtrack by Paws Menu is designed to be unobtrusive and facilitate contemplation.
Features
Beautifully-presented minimalist puzzle game with a quiet, chilled soundtrack
Every one of the 170+ puzzles is a hand-made work of art with no randomness
Experiment freely – undo any number of moves at any time without any penalty
Buy once and enjoy forever – no in-app purchases plus free daily puzzles
Infinite mode offers an endless play mode with online leaderboards
Color-blind mode makes Dissembler accessible to more players
Logo & Icon
download logo files as .zip (533KB)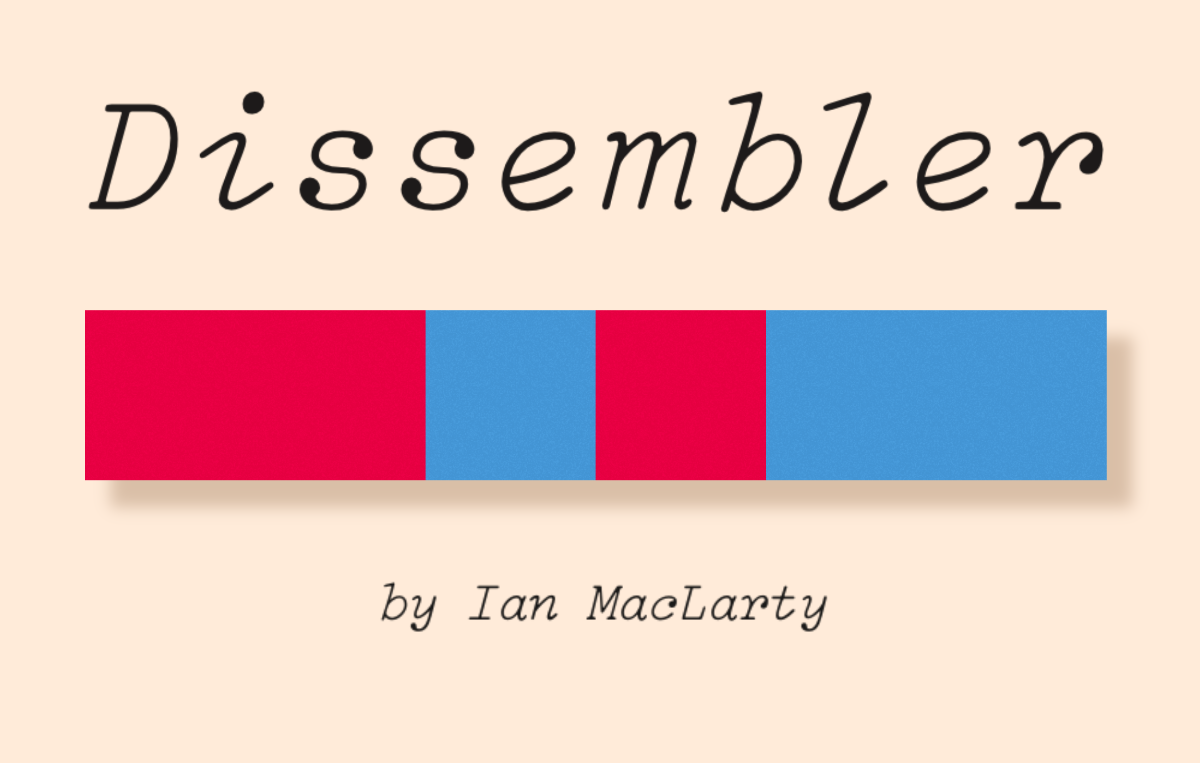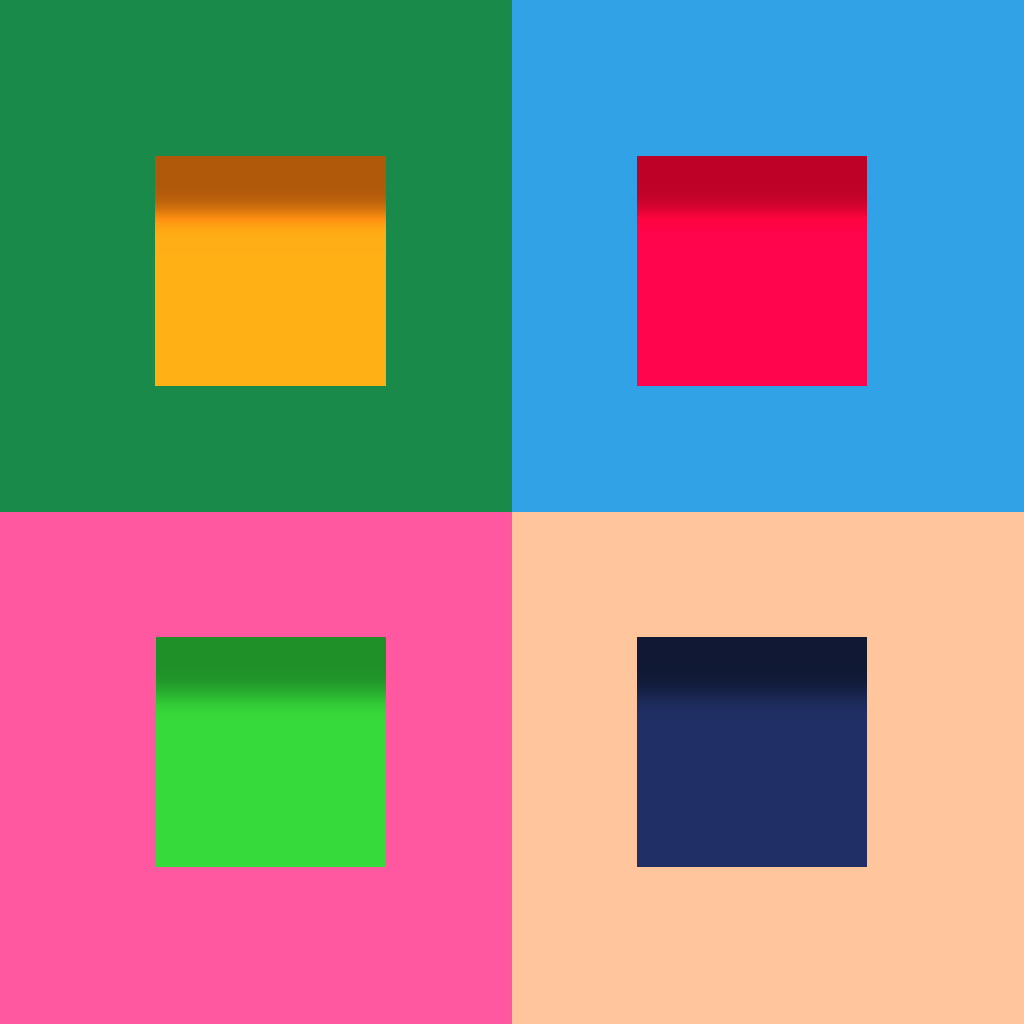 Awards & Recognition
"PAX Australia Indie Showcase selection" August 2018
"Winner: Freeplay 2018 Award for Excellence in Design" May 2018
"App Store Game of the Day in China" May 2018
"App Store Today Feature in US" April 2018
"App Store Game of the Day in UK + Eurozone + Australia" April 2018
About Ian MacLarty
Boilerplate
Ian MacLarty is a game designer and programmer living in Melbourne, Australia. He has an interest in short-form, experimental designs with a strong visual focus, and many of his games double as art creation tools. A prolific creator, he's released around 30 games over the last five years, most of which have been experimental free games, but he's also produced several commercial games. Some of his most notable include Boson X (2013), which was the Touch Arcade game-of-the-week and selected by Apple in their "Best of 2013" list, and Catacombs of Solaris (2016) which has been exhibited in Antwerp, Johannesburg, London, Düsseldorf, and Melbourne.
More information
More information on Ian MacLarty, our logo & relevant media are available here.
Dissembler Credits
Ian MacLarty
Game design, programming
Bethany Wilksch
Website, Graphic design, testing
Michael McMaster
Graphic design
Michael Berto (Paws Menu)
Music
Jason Poley
Trailer
Maize Wallin
Trailer Music
presskit() by Rami Ismail (Vlambeer) - also thanks to these fine folks